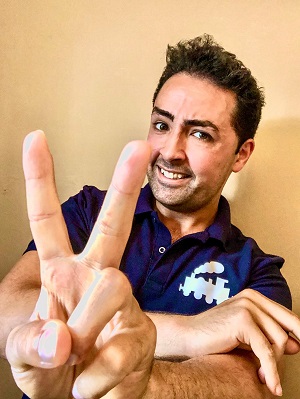 If you have a little one who loves trains, then they'll love us; we fill the whole room with a hands-on train track that they can play with.
Trainmaster Mel is a massive Thomas fan who has a vast collection of train memorabilia. Mel is an actor and one of his many roles is dressing up as the Fat Controller!
You can come along to one of our events by booking an hour of play. Adults are free and we provide tea/coffee and biscuits too! We have lots of track, trains, fancy dress, reading books, crafts, a ride on train and train slide too!
We also offer sibling, multiples and group discounts, so what are you waiting for? Come and play trains!
Use this website to see what we do, find upcoming event dates and times, book tickets or contact us.