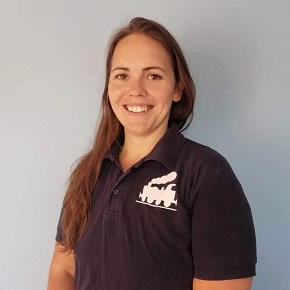 Trainmaster North Hampshire is run by Chloe, the founder of Trainmaster. Chloe is mum to 3 boys born 3 years apart so life is loud and crazy! When not at Trainmaster building tracks, Chloe can be found running round after her 3 energetic boys.
Trainmaster creates a paradise for train fans! We fill the room with a giant hands-on train track which the children can touch and play with! Not only that but we have a massive choice of trains, fancy dress, ride on trains, crafts, train slides and more. The event is free play and so the children can move about the room as they wish playing with the range of train themed fun. And to tempt you even more, our tickets work on a cascading discount basis; the more you buy, the cheaper they get… So what are you waiting for?
We also do private parties and will bring the train fun to you for an traintastic time! Head over to the Private Events tab for more info.