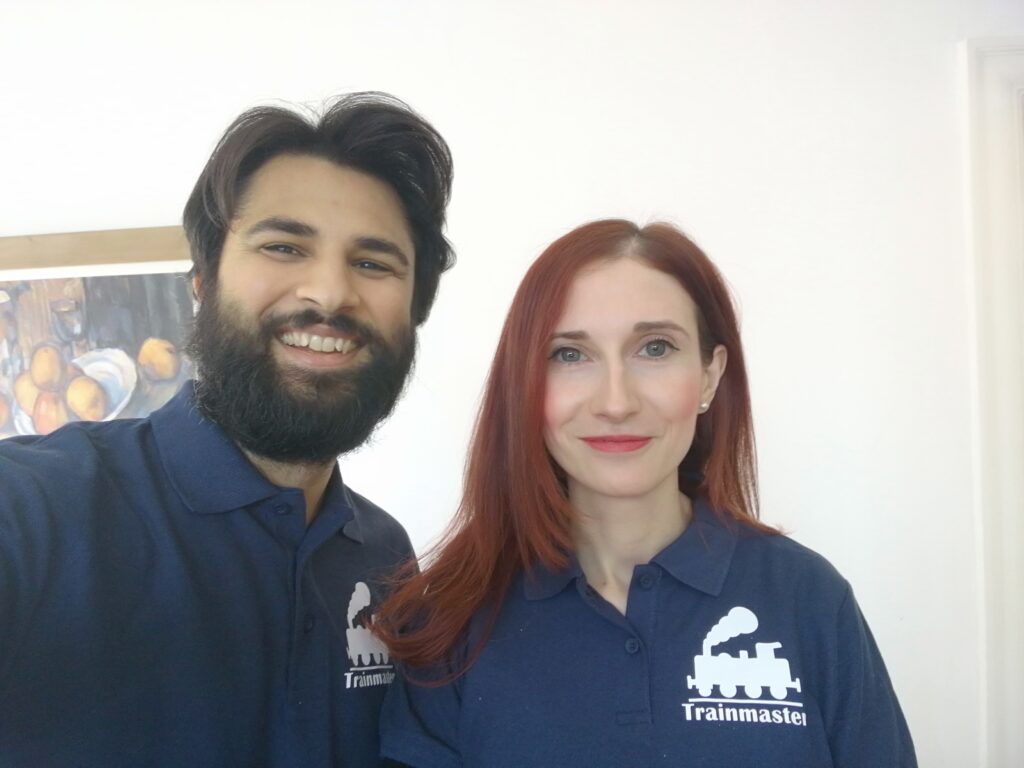 Daniel and Alix are very excited to be bringing Trainmaster to a stop near you! Trains have become an increasingly important part of their lives since their son was born three years ago and they now dedicate a significant amount of their time to creating exciting tracks, polishing engines, and socialising with the Fat Controller and his fleet.
As their home is now stuffed to the brim with Thomas and his friends, they decided it could be fun to go one step further and build bigger tracks, in bigger places and invite some lovely people to play with them!
Book an hour of play at one of our events and you will find a whole room, filled with hands on tracks and trains, books, crafts and even a ride on train and slide!
Adults go free and we also offer sibling and group discounts.
Hot drinks and snacks available too!
We look forward to seeing you soon!
Use this website to see what we do, find upcoming event dates and times, book tickets or contact us.